After six years at Pomona College, I've moved to Stevens Institute of Technology as an assistant professor in the computer science department. I miss my lovely Pomona colleagues—they're hiring!—but I'm excited to be on the East Coast and to be doing more research with a new set of lovely colleagues.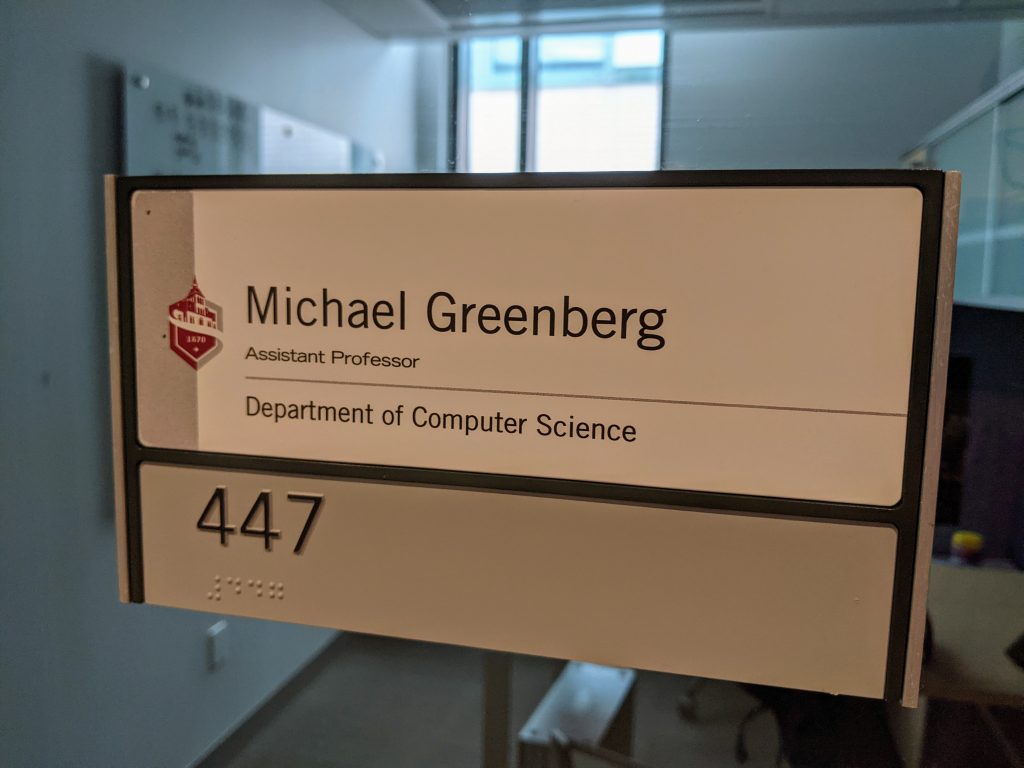 I've got a new webpage, but the old webpage should stay up.
We'll be spinning up the Stevens PL/systems/security seminar soon, and I'm hopeful we can involve lots of interesting people, as speakers and attendees. If you're in the New York area, come by and say hi!
Also… I'll be looking to hire PhD students for the coming year! More info on that soon.